Teatro dell'Eco and the Town of Cochrane, Recreation Culture & the Arts are proud to present the Cochrane Theatre Season! For the first time, 2017 will see artists from different locations coming to Cochrane to augment the great work that Vision Theatre has done in the past. No more driving to see some culture. Finally, Theatre, Classical Concerts and much more will be at your door!
This Cochrane Theatre Season has a rich program, presenting various kind of events. 2017 Audiences will have the opportunity to see local and Edmontonian productions for a total of 4 performances: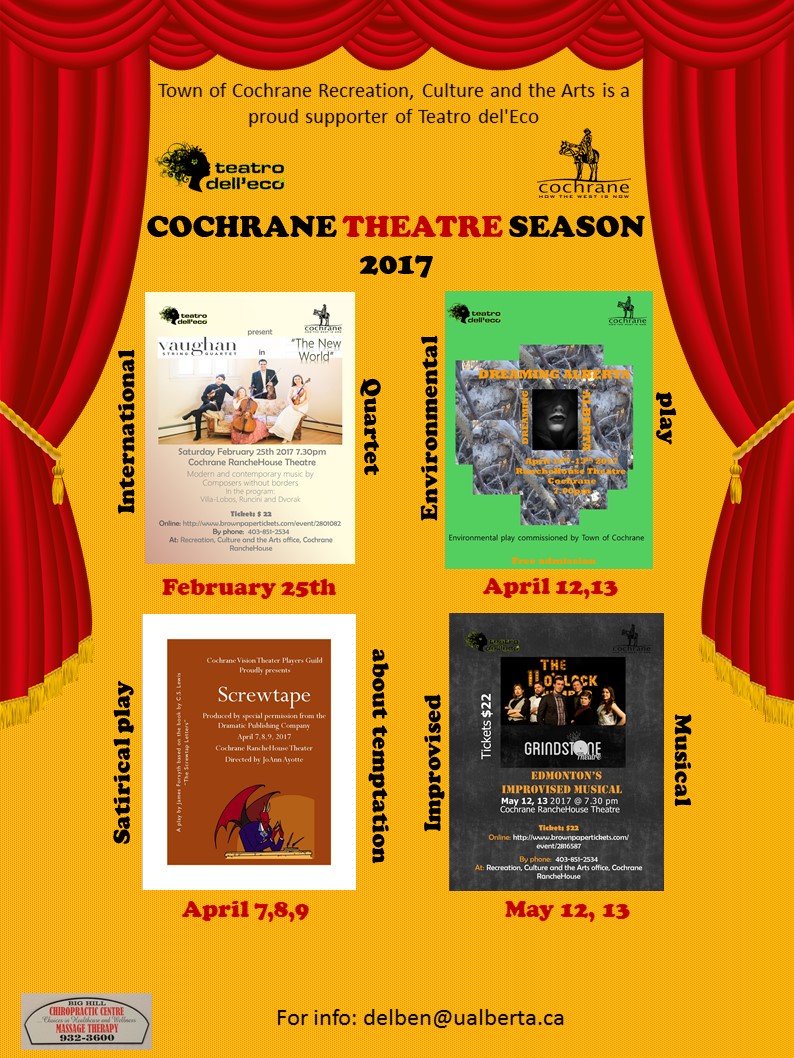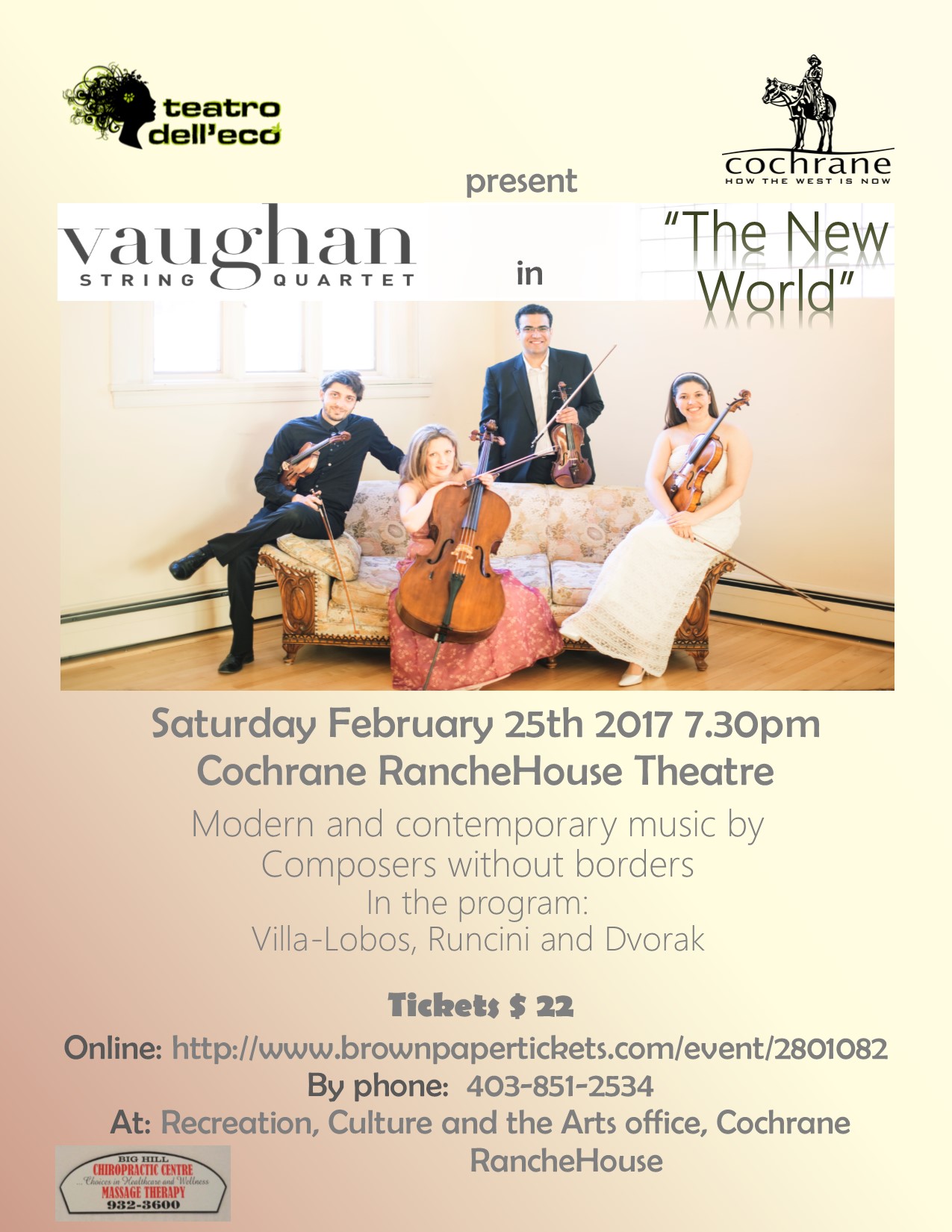 Saturday, February 25
Vaughn String Quartet www.vaughanquartet.com
Acknowledged for its "youthful energy, seasoned experience, invigorating playing and soulful interpretation", the Vaughn String Quartet presents an evening of Villa-Lobos, Dvorak and the contemporary Runcini. The quartet performs première and modern music.
April 7 – 9
Cochrane Vision Theatre www.cochranevisiontheatre.ca
Screwtape is the stage adaptation of The Screwtape Letters by James Forsyth. Screwtape holds the rank of Senior Tempter and serves as the Undersecretary of his department in what Lewis envisages as a sort of infernal Civil Service. The Letters represent his side of the correspondence with his nephew Wormwood, as mentor to the young devil who is charged with the guidance of one man.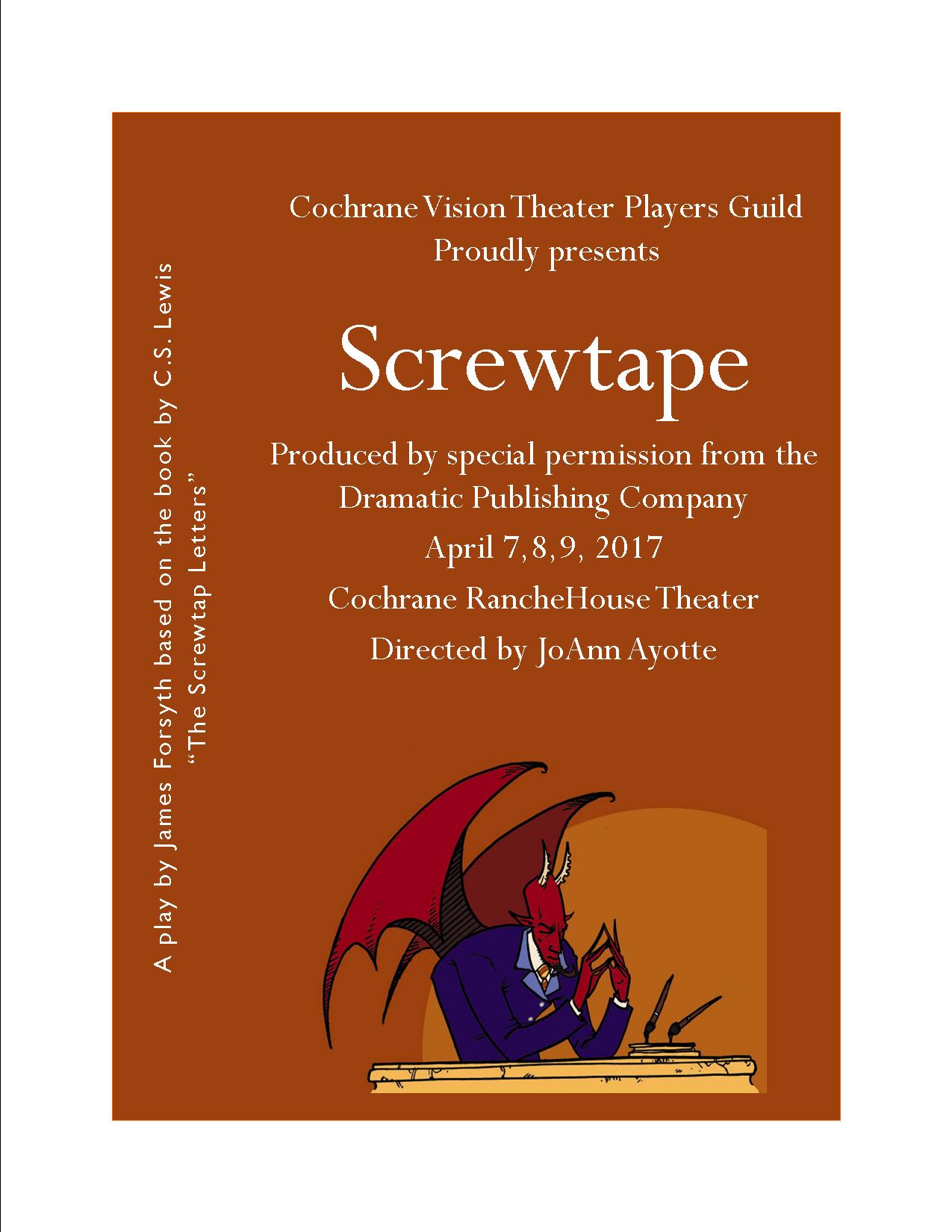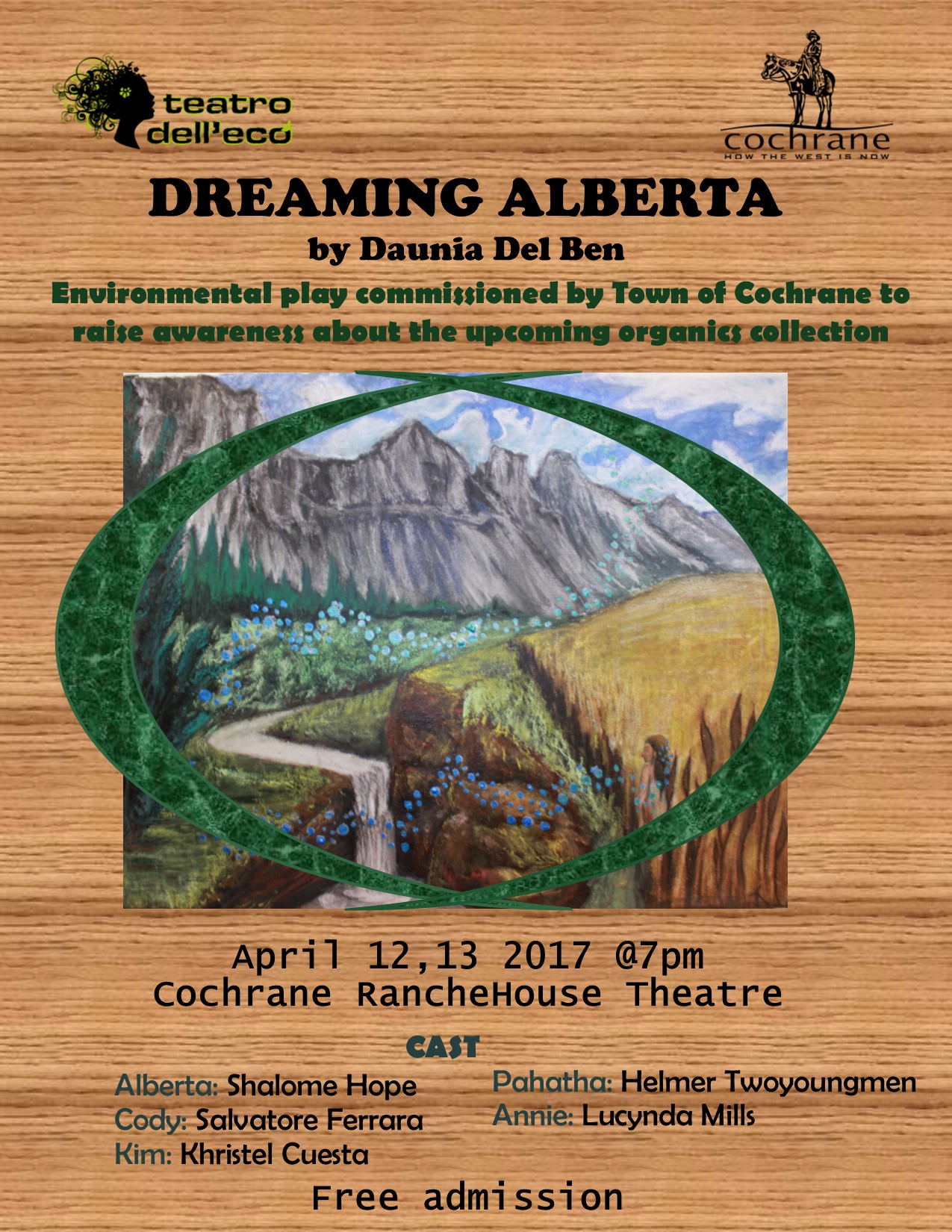 April 12-13
Town of Cochrane and Teatro dell'Eco www.cochrane.ca www.facebook.com/teatrodellaeco/
Dreaming Alberta is a play centered around four people with different backgrounds who come together to save the environment. The theatre production is commissioned by the Town of Cochrane to help raise awareness of the upcoming organic waste collection program.
May 12
Grindstone Comedy Theatre www.grindstonetheatre.ca
The 11 O'Clock Number! presents 90 minutes of improvised comedy entertainment that unveils scenes, songs, and production numbers completely off the cuff to create a brand-new musical based on audience suggestions.